Success Story – Sept – David Strickland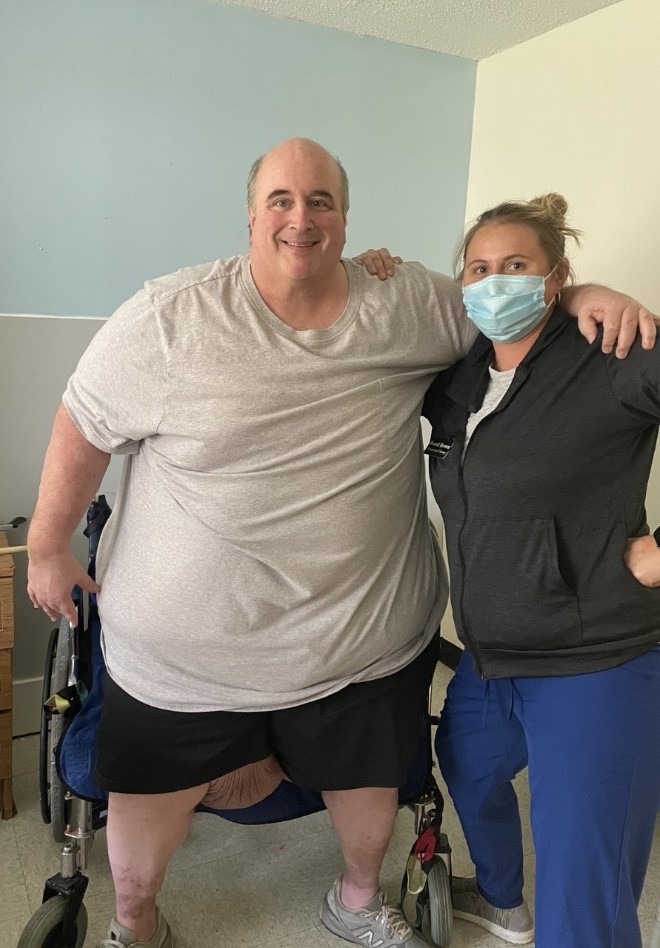 David Strickland was welcomed into St. George Healthcare Center after a fall that resulted in a lower leg fracture. He was dependent upon admission, unable to complete everyday tasks and transfers.
 David expressed determination to improve his functional abilities and worked hard everyday. He flourished in a group setting. David's participation level increased with encouragement from other residents.
 After 8 weeks of rehab, David was discharged home with a wheelchair and is able to complete transfers with supervision. He states, "I will continue to do therapy at home to get better. I really appreciate the staff and I could not have done any of this without the rehab teams help."