"Great job on your therapy accomplishments Mr. Broadwater."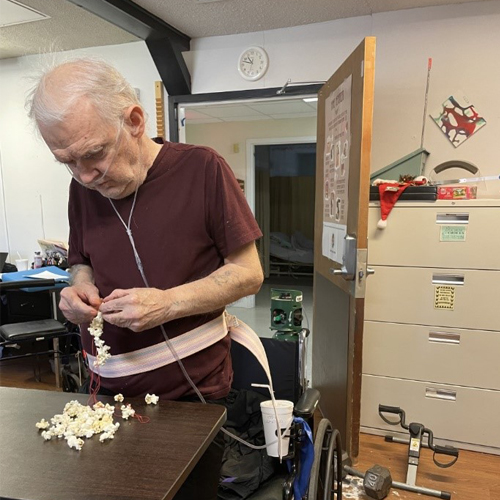 Mr. Broadwater is a long-term resident who uses a wheelchair as his primary source of mobility. He was evaluated for physical and occupational therapy due to resident reporting increased difficulty with daily tasks, mobility, and decreased strength.
He participated in his therapy along with group sessions to improve his overall independence in order to improve his functional mobility as well as his quality of life. He states, "I would love to be able to walk to the bathroom safely."
Mr. Broadwater has been discharged from therapy with outstanding outcomes! He is able to ambulate around the facility with a rollator and no use of wheelchair.  He was thrilled to be able to feel more independent and reports being much happier with his outcome!