"Great job on your therapy accomplishments Ms. Dora!"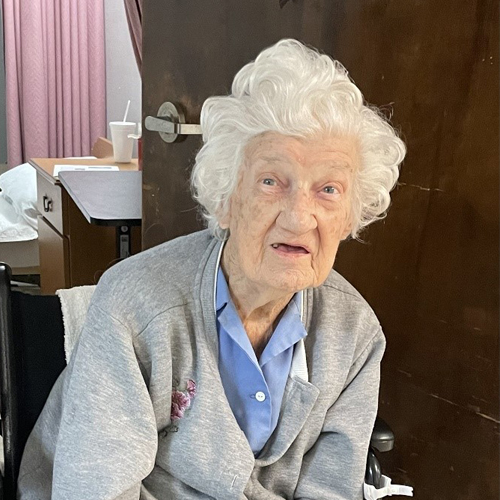 Ms. Dora is a long-term resident who was recently faced with an overall decline due to a stroke effecting her functional mobility and independence.
Ms. Dora participated with physical and occupational therapy extensively in order to improve her overall independence and decrease burden of care on staff. She flourished in her therapy and slowly started to feel like her old self!  
She has been discharged from therapy after exceptional outcomes and is independent with wheelchair mobility around the facility while mingling with other residents and staff members. She also requires supervision for transfers and daily tasks. Thank you, Ms. Dora, for being such a fierce and determined resident!